Tor access point
Why
You have an open accesspoint but are worried that somehow the behaviour of guests can get in trouble. With TorAp whatever your guests does will not be traced back to you.
You have several laptops using the AP, e.g. in a family or company, and you want to make sure they all are anonomous without relying installations or settings on every laptop.
How it works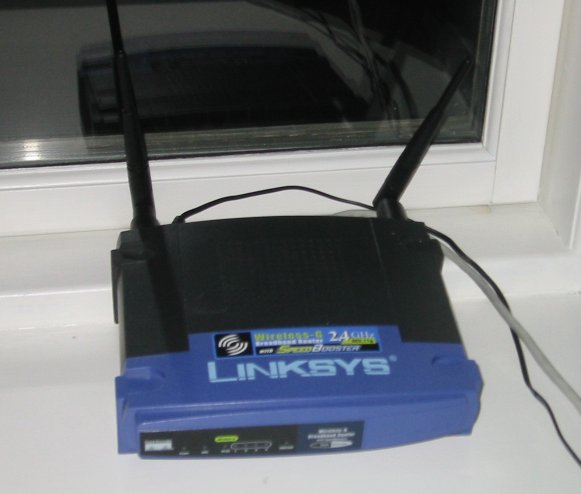 When you set up a TOR-accesspoint, laptops, PDA's etc, connect to the accesspoint, which seen from the clients work like any other accesspoint. When a client make a TCP-connection through the AP, iptables rules redirect all packets to port 1211 where the transocks program intercepts them and forward them to the TOR-program using the SOCKS4A interface. TOR then routes the packets through the onion network to provide anonymity
Recipie
You need.
An accesspoint that runs Linux. See OpenWrt Hardware. I used a Linksys WRT54GS. WRT54GS has 8MByte flash, double that of the WRT54G.
The OpenWrt firmwar. Download and install from OpenWrt. Use the "Boot-wait" option, to make sure you can recover if the firmware-upgrade goes wrong.
Telnet to the AP and add these sources to /etc/ipkg.conf. E.g.



src openwrt http://openwrt.org/ipkg
src nico http://nthill.free.fr/openwrt/ipkg/stable/
src eviljazz http://www.katastrophos.net/wrt54g/packages
src linuxops http://www.linuxops.net/ipkg/
src agol http://www.agol.dk/ipkg/



Install "tor" and "transocks": ipkg install tor transocks ntpclient. You probably also want to install dropbear (provides ssh) and then remove "telnetd".
Make an executable script: /etc/init.d/S55tor, that will start TOR on boot:



#!/bin/sh
/usr/bin/tor



Tor requires an accurate clock, so install openntpd.
Niels Elgaard Larsen
---
Tilbage til Elgaards projekter
---

This work is licensed under a Creative Commons License.